In this guide we will show you how to install your Sitepad Enduser license after purchasing the same.
After you have purchased the license key from our Client Center your license key will be visible in the Sitepad Enduser License section as seen in the screenshot below. Please copy the license key.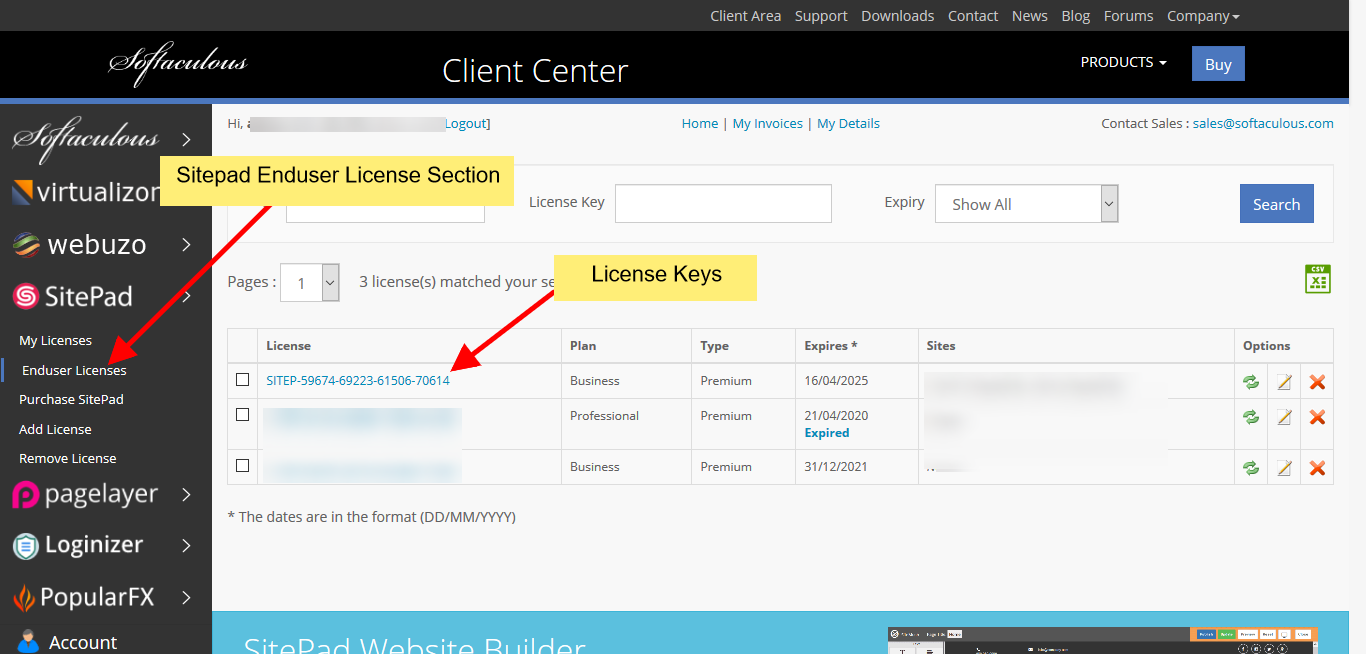 You can follow the guide on how to login to your SitePad installation :
And go to the Plans page as shown in the following screenshot :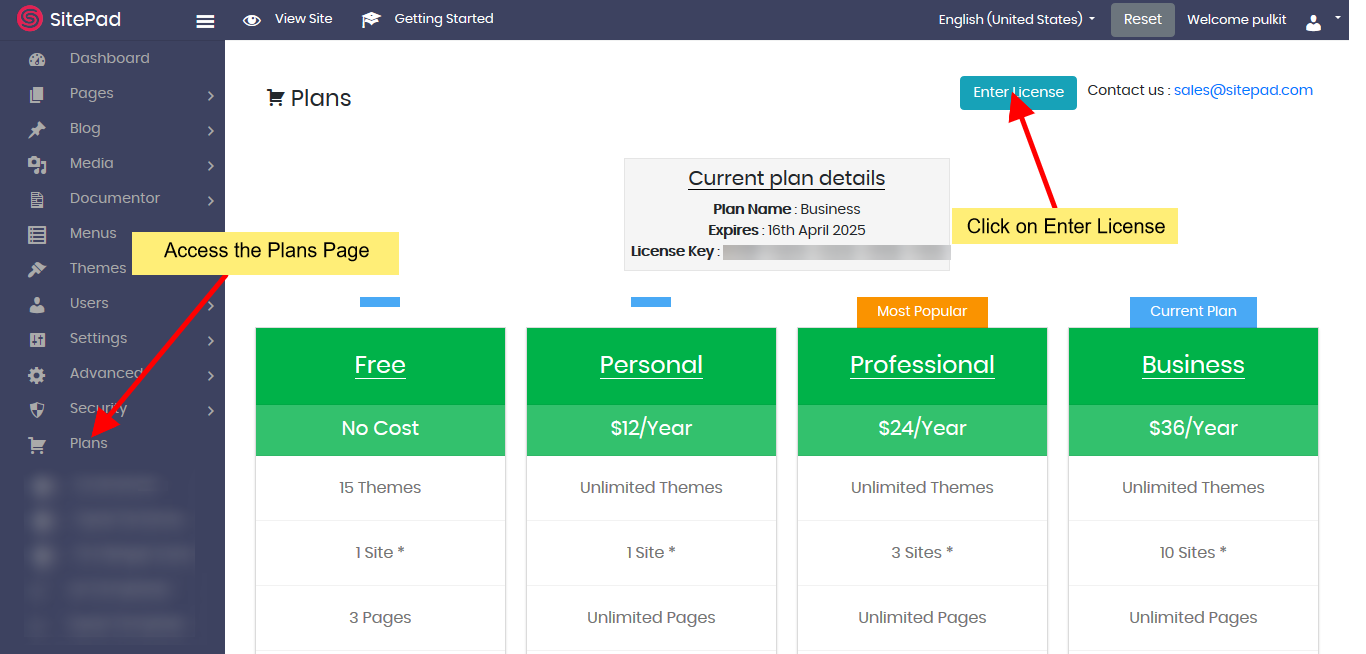 Click on the Enter License button as shown above and you will see a dialog box open up as seen in the below image. Please enter the license key which you have retrieved from the Client Center and click on submit.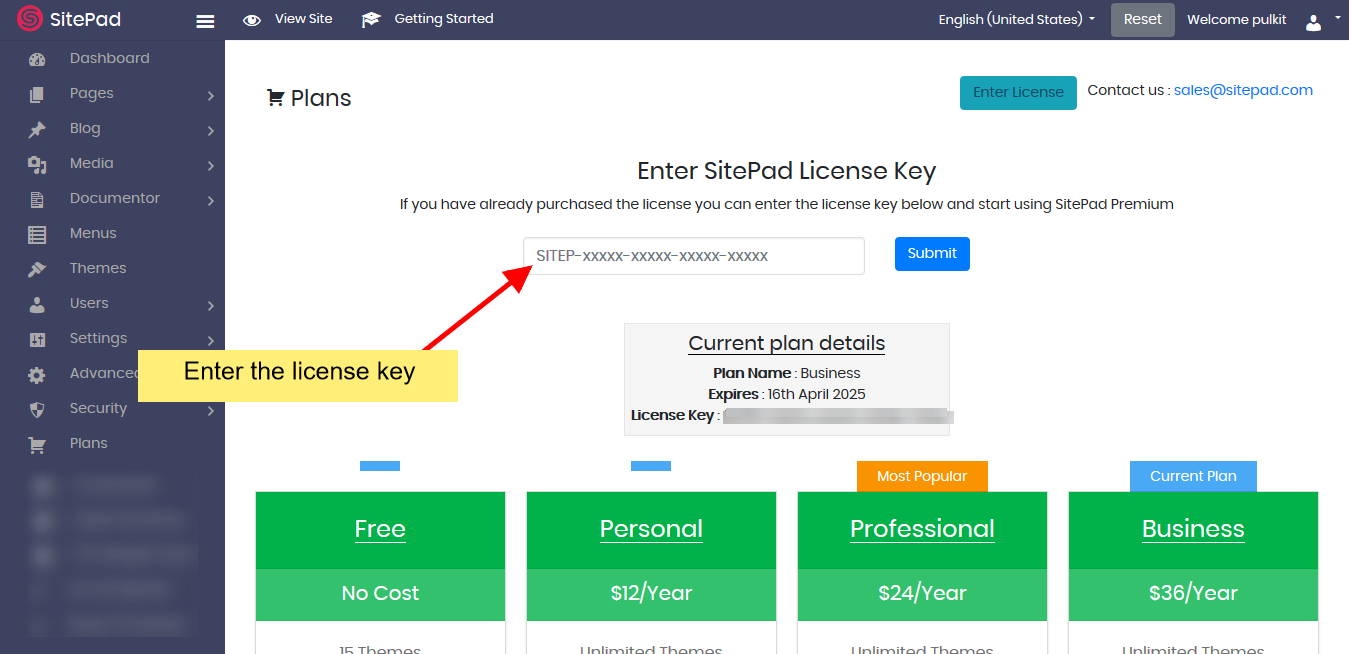 Your license key will be saved once you submit the license and SitePad Pro will now be activated.