Overview
The List Widget lets you create full styled list of item, with each item highlighted by its own icon. You can create multiple list item just clicking on the Add List Item Button. Quickly duplicate or delete items by clicking an item's Duplicate or Delete icon.
Screenshot
The following is a GIF video to show you the various list options :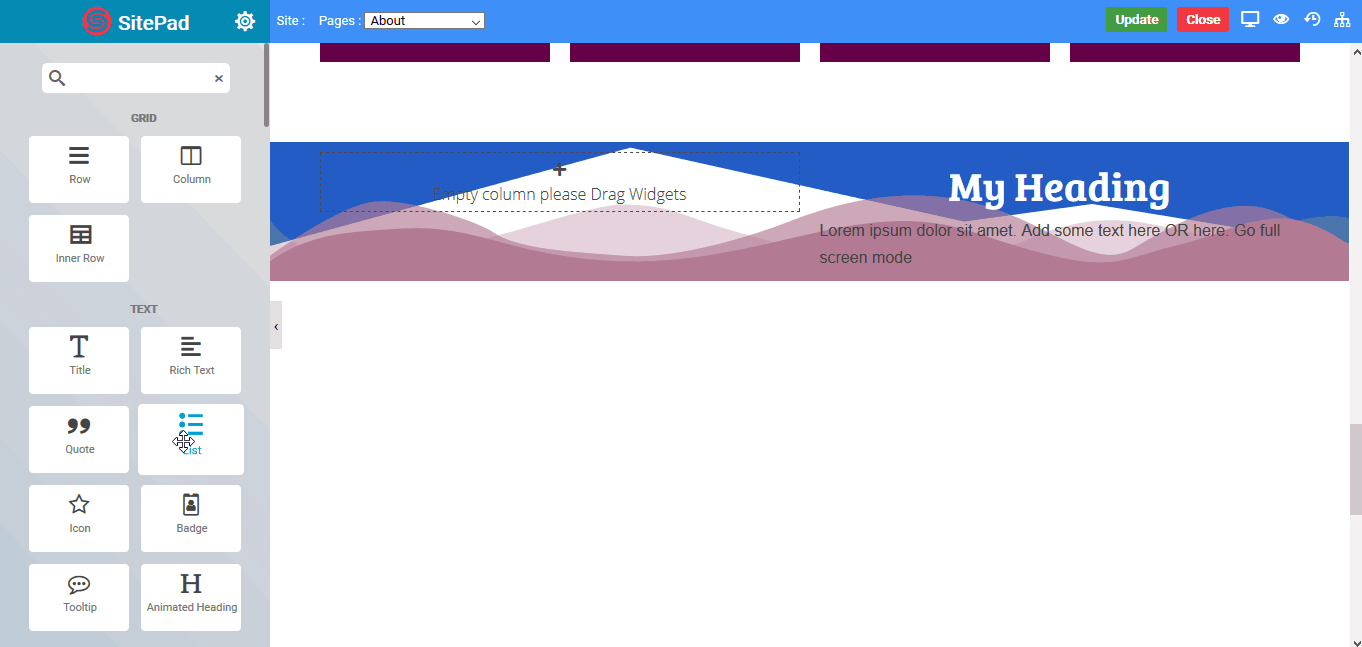 Options
The following are the various options we have for the list widget :
List
List Item Name : Set the list item Name
URL : Set the URL for your list item
Show Icon : You can enable/disable the icon by just clicking on show icon button
Icon : Choose from a list of Font Awesome icons
Text Style
Color : Set the list item text color
Typography : Set typography of list item text
Indent : Set the space between the icon and list item text
Icon Style
Color : Set the color of the icon
Size : Set the size of the icon
Divider
Type : Set the horizontal divider between the list items. There are various types of divider available.