Overview

The Rich Text Editor widget is a WYSIWYG editor that behaves just like the classic visual editor. You can enter rich text, images, and even list.
The Rich Text Element is a simple yet powerful feature that allows you to use the editor to insert content onto your page. This widget also gives you more styling options that let you change settings like font type, font style, letter spacing, alignment and much more.

The following is a GIF video demonstrating how to create a rich text element in SitePad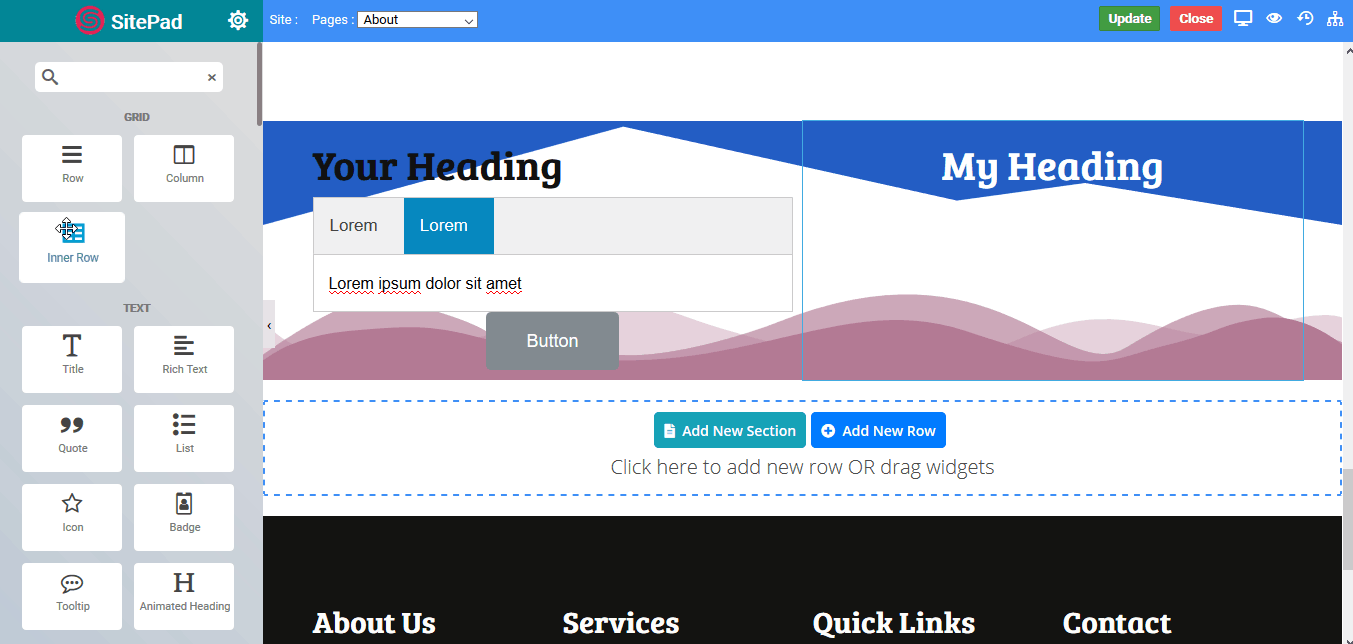 Various Options
View HTML : Select this icon to view the HTML code of the content.
Undo & Redo : It erases the last change done to the document reverting it to an older state and vice versa.
Formatting : Choose the type of typography for your text eg- Header, Paragraph or Quote.
Font : Choose the type of font for your text.
Text & Background color : Select the text and change its color or its background color from the palette and to define your custom color click on # icon at the end of palette and for transparent text click on second last color option.
Text Styling : Choose the Bold and Italic or Strikethrough style for your text by clicking B, / and S icon respectively.
Super & Subscript : superscripts appear at or above the normal text, while Subscripts are below.
Link : Insert or Remove link from contents. Where URL contains a link on click, TITLE contains tooltip information, TARGET defines where to open this link in a new tab or on the same tab
Insert Image : Select the image, and adjust the alignment settings.
Alignment : Align the text to the left, right, center or justified.
List : List style your text into an ordered list(1,2,3..) or unordered list(*).
Horizontal rule : Insert a divider line in between two lines.
Remove format : Choose this option to remove all styling effect from selected text.